We will be doing an Instagram live on Friday, September 29th from 8pm! !
It's been a really hot day, but do you all drink cold brew green tea?

It was getting dark earlier and earlier in the evening.

It's already autumn according to the calendar. And October will be our founding month!


This year as well, we will be holding a founding festival from October 12th to 18th.

We are able to hold the founding festival thanks to the many customers who visit our store and everyone at the production area who really cooperates with us. Thank you from the bottom of my heart.

Mogami deep-steamed green tea ``Tokutoi'' was produced for the founding festival this year as well.
"Chachamori Tamatebako" set of limited edition sweets!

And a drink comparison set from the three major producing areas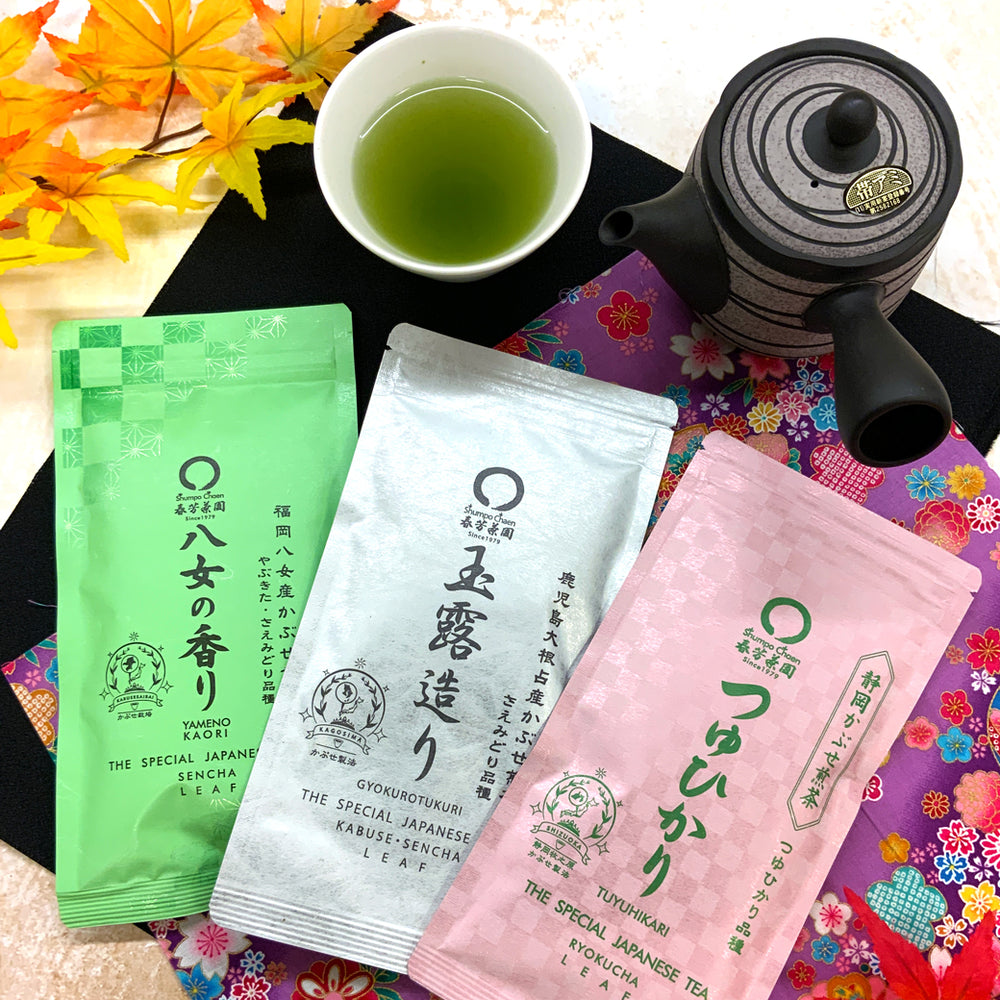 We will also be selling popular teas, teapots, and pots at a 20% discount!

We recommend making reservations as there are limited quantities of some items!
Don't miss this opportunity to try out Shunyoshi Tea Garden's popular delicacies!

[Click here for the catalog page for the founding festival]
and! !

An Instagram live introducing limited products for this founding festival
It will be held from 8pm on Friday, September 29th! !

While introducing mainly limited products of the founding festival,
I hope I can have fun talking with you all! !

We are also planning to introduce the limited edition "Kuro Mitsuki Nako Mochi Rich Matcha Parfait"!
Please take a look! !