Second day of the founding festival!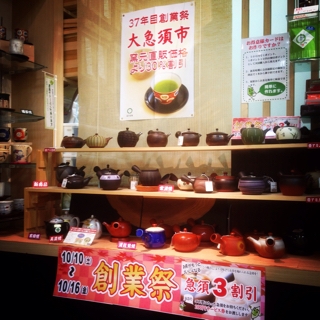 Second day of the founding festival!
Today, we roasted hojicha all day long, and many customers drank it!
The old-fashioned scent is great for children too!
And this time, as you can see in the photo, the very popular item is the "Kamamoto Direct Sales Teapot Sale".
We carefully select only very good items, so the regular price is not cheap, but we offer 30% off, so everyone can buy teapots that they really like.
It's a tool that creates a healing time for your heart every day, so you want to use it to your liking!
It's until the 16th, so please come and visit us early!
We will be entertaining everyone tomorrow with matcha ice cream and limited hojicha!